Qubica
Retractable Awnings Installed
The Flat awning with an extra special touch of style.
Goodwin-Cole and BAT proudly introduce the Qubica Flat retractable awning.
Our newest retractable awning, Qubica, was designed in Italy with an extra special touch of style and luxury. Qubica Flat combines the very best of functionality and style. Hardware and fasteners are hidden from view to create an elegant appearance.
The optional Aki arm with integrated, recessed LED lighting creates a warm, inviting space to entertain well into the evening hours or to brighten up a cloudy day. Elegant and sophisticated even when closed, the Qubica awning offers extraordinary outdoor luxury.
Color Options for Qubica Flat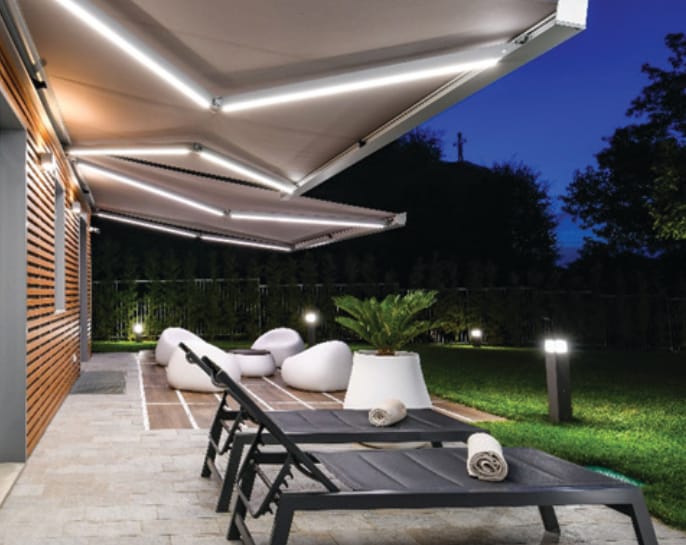 Wind resistance, 13-18 mph

Maximum width: 23'

Maximum projection: 11' 9"

Home Automation

LED Lighting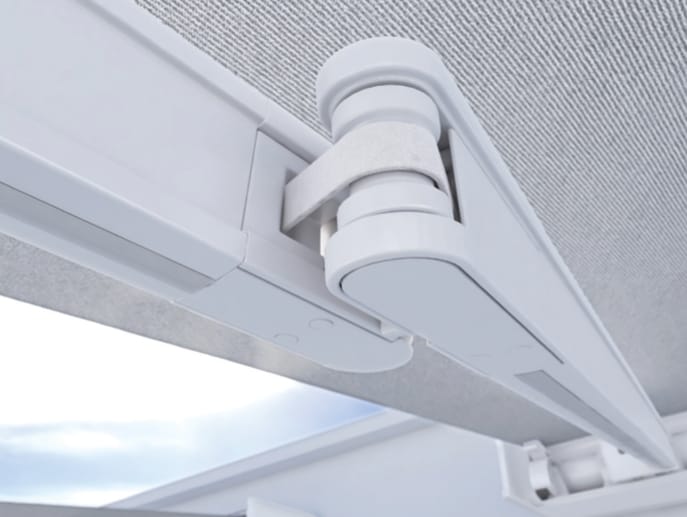 Design the Perfect Retractable Awning
Our team of local experts is at your service to address any inquiries you may have and guide you in crafting the perfect design.